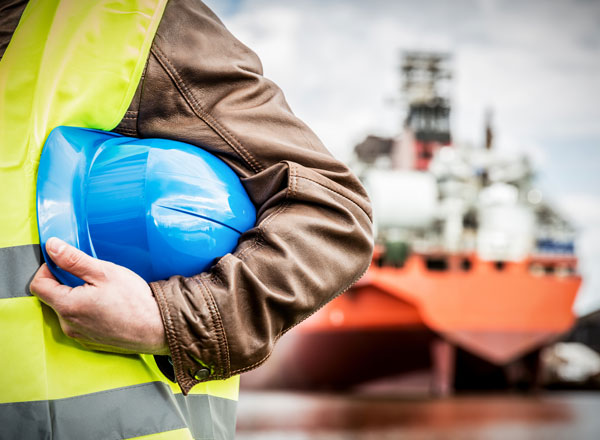 PCS CONSTRUCTION GROUP COMMITMENT TO SAFETY AND ENVIRONMENTAL MANAGEMENT SYSTEM (SEMS):
PCS abides by the regulation which requires offshore owners/operators and contractors to implement a Safety and Environmental Management System (SEMS). This regulation was created by the US Bureau of Ocean Energy Management, Regulation and Enforcement's (BOEMRE) before it branched off into two separate units: The Bureau of Ocean Energy Management (BOEM) and the Bureau of Safety and Environmental Enforcement (BSEE). The safety regulation transitions 13 formerly voluntary practices covered in American Petroleum Institute (API) Recommended Practice 75 to mandatory requirements.
According to the BSEE, SEMS is a nontraditional, performance-focused tool for integrating and managing offshore operations. The purpose of SEMS is to enhance the safety of operations by reducing the frequency and severity of accidents.
PCS takes these safety regulations quite seriously. Not only have we completely revamped our health, safety, environmental and social responsibility manual to meet these requirements, but have also created our own safety policy statement.
A company-wide commitment to health, safety, environmental and social responsibility helps us grow the value of our business responsibly. We work hard to be a recognized leader in sustainability and to integrate health, safety, environmental and social considerations into the way we do business.
We conduct our business with respect and care for people and the environment. We comply with all applicable regulatory requirements and we apply industry best practices. We steward our performance through our safety and environmental management system, and transparent and timely reporting of our performance. We provide a safe and attractive work environment characterized by respect, trust and cooperation. It is our goal to continuously make strides in health, safety, environmental and social responsibility while using our safety and environmental management system as the controller of our operations.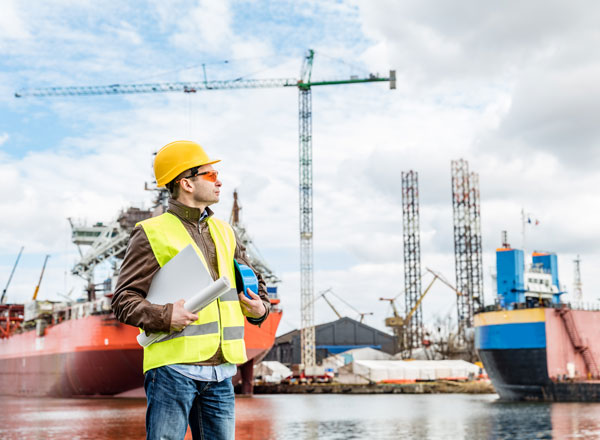 PCS CONSTRUCTION GROUP SAFETY POLICY:
The PCS Construction Group Safety Policy is to establish — through open communication and a spirit of cooperation from all PCS employees, contractors, and customers — an environment that promotes and practices safety awareness and achieves a company-wide, accident- and injury-free working environment.
It is our goal to positively promote and influence the health, safety and environmental performance of all employees and subcontractors working for our company. It is our objective, where possible:
To eliminate all injuries
To eliminate or reduce exposure to excessive levels of job site health hazards
To eliminate damage to property
To eliminate or reduce environmental hazards associated with our work
The Safety Program
PCS has adopted a written, comprehensive Safety Program where the safety policies and responsibilities are clearly expressed. The Safety Program outlines safety responsibilities at all levels. These safety responsibilities include job hazard analysis, safety audits, tool box talks, and safety training.
The Safety Rules
Our safety program also includes a set of Safety Rules and/or guidelines to follow. The Safety Rules give our superintendents, foremen, and workers a clear direction on how we expect our employees to work safely and keep the work site in a safe and healthful condition.
The Disciplinary Program
PCS enforces the safety rules through a Disciplinary Program. The Disciplinary Program guides us through the process of eliminating those employees who do not maintain the level of safety that PCS expects. It is our belief that through the joint effort of management and employees in carrying out the safety rules and enforcing the disciplinary program, an accident-free record can be obtained.
The Drug-Free Workplace Policy
As an additional step to eliminate unsafe behavior and to prevent accidents, PCS enforces a Drug-Free Workplace Policy. The Drug-Free Workplace Policy includes pre-employment, random, post-accident, reasonable cause, and return-to-work drug testing. Any employee who is under the influence of illegal drugs or alcohol is endangering themselves as well as putting coworkers, customers and the general public at risk. Policy violations will result in the immediate suspension of the employee and his or her removal from the job site.
We take pride in all our employees, operations and job sites as well as our safety record.